My Curated Intellectual Breakfast: The RSS
https://www.brunomassa.com/en/blog/my-curated-intellectual-breakfast-the-rss/
Bruno Massa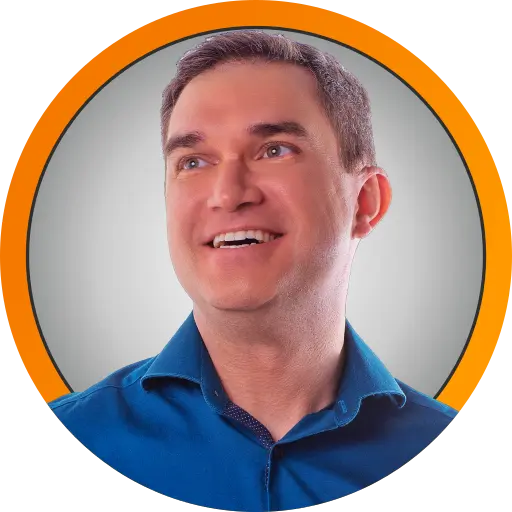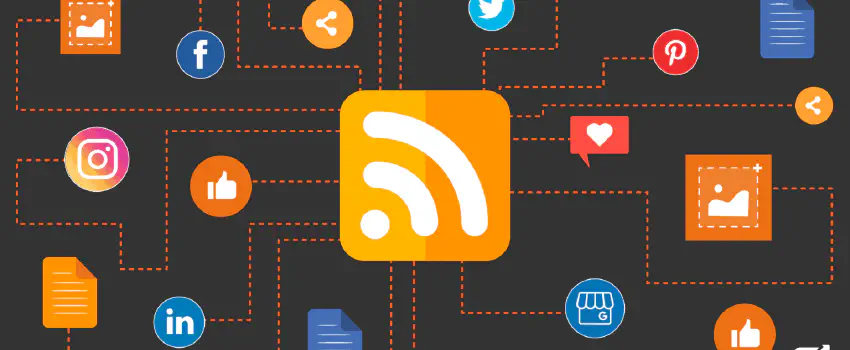 2023.05.14
"Why on earth is he going to talk about RSS feeds? Are we in 2005?"
Here's the thing, folks: I've been sailing the RSS ship since… well, since forever. And let me tell you, it's a life preserver in the ocean of digital drivel. It's one of whose old techs that still works. Like vinyl record.
For the uninitiated, RSS stands for Really Simple Syndication, but I like to think of it as my personal Reality Sanity Saver. You know, the kind that lets you pick and choose which parts of the internet merit your precious, coffee-fueled attention.
Oh, the power of choice! That moment when you realize you're not at the mercy of an algorithm, but instead the captain of your own content ship. Algorithms, bless their binary hearts, can indeed serve up some delightful new discoveries. But put them in charge of your entire digital diet, and you're headed for a feast of uniformity, a banquet of sameness, a veritable smorgasbord of manipulation. It is a breath of fresh air in the stale, algorithm-driven room of the internet. It's the thrill of taking the steering wheel back from the autopilot, the rush of reclaiming your own digital destiny.
And the best part? RSS is the master key that unlocks all the doors. It's the universal remote for your digital subscriptions.
Blogs? Check.
YouTube? Check.
Mastodon. Check (take that Twitter!).
And podcasts, the beloved companions of long commutes and cleaning sprees? Absolutely Check!
It's a central hub, a one-stop-shop for all your curated content needs.
So, if you've ever felt like you're just a passenger on the algorithm express, it might be time to grab your RSS ticket and hop aboard the train of choice. Trust me, the view is much better when you're the one choosing where to go.
A Good Recipe
A good recipe:
Frequency
Niche and curation
Direct and simple
A good RSS feed is a bit like finding a good taco truck. It needs to show up frequently enough to quell your hunger, but not so often that it's parked outside your house daily, taunting you with the smell of fresh guacamole. Nobody needs that kind of stress.
Forget about generic news sites that offer a one-size-fits-all approach. This feed takes things up a notch by diving deep into the realms of specialized subjects that truly tickle your curiosity. It's like having a knowledgeable friend who understands your unique interests and serves up a delectable array of valuable and thought-provoking content, specially curated to satisfy your intellectual appetite. It should not target the mainstream.
Rather than relying on clickbait, it offers high-quality articles, in-depth analysis, and engaging discussions that satisfy your intellectual appetite. The focus is on substance, catering to true enthusiasts who seek valuable information without the need for gimmicks. The goal is to leave you fulfilled and craving for more in your chosen niche.
My Menu
So, what's in this assorted bag of digital candy, you ask? Well, it's an eclectic mix of games, boardgames, game development, programming, business, writing, photography, politics, personal, education, site, and fun. Well… just like this blog.
My RSS feeds have a surprising amount of video channels. I've got this sneaky trick where I automatically set watch them at 2x speed. It's like time travel, but without the pesky paradoxes. For text, I use a Text-to-Speech plugin called Read Aloud in my Firefox browser because, frankly, my eyeballs need a break sometimes.
Continuing the practical advices: I use Feedly. Originally, I was a Google Reader groupie (may it RIP), and for a hot minute, I self-hosted on a TinyTiny RSS server. But Feedly and I, we have a thing now.
In the upcoming posts, I will be sharing a collection of sites that I personally enjoy following. These sites cover a wide range of categories, reflecting my diverse interests. By exploring these sites, you can discover new content and choose what appeals to you. Some feeds may have fallen into obscurity, while others are eagerly anticipated additions. It's a dynamic reflection of my varied interests and the fascinating topics that capture my attention. From technology and science to art and literature, these sources offer a variety of interesting topics. Join me as we navigate through this curated selection of sites, and perhaps you will find some new favorites along the way.